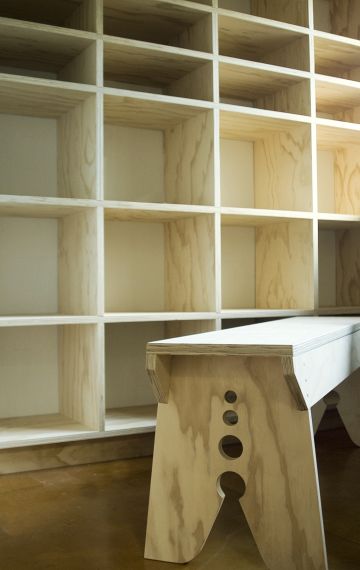 Whenua Hou shelves
A commission to refit the office to fit all the bits and pieces associated with the Kakapo recovery programme.
Two large floor to ceiling shelves, a smaller shelf, 2 desks and a stool. All built on site in a 6 day time frame.
New Zealand grown plywood. Finished in polyurethane.
Shelves: 1900mm x 2400mm x 400mm, 1500mm x 2400mm x 400mm, 1200mm x 1200mm x 300mm.
Desks: 1800mm x 700mm x 600mm (2).
Stool: 1500mm x 300mm x 475mm.