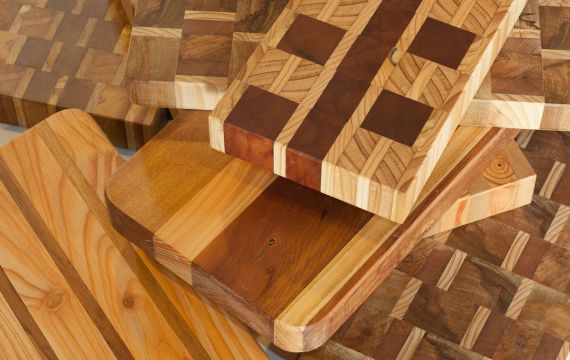 Chopping boards from $60
Made from laminated strips of various native and exotic timbers.
These are regular sellers, some on small feet, circular ones, platters for cafes, pizza boards. These make nice affordable gifts.
A laser etching service is available to personalise each board. Good for groups, cafes, clubs, small businesses. A small fee from as little as $15-20 per board.
Bring your own design. Design charge is extra.
$60-$100small.
$100-$150medium.
$150-$200 large
$200+ extra large
Boards can be made with hand holds for easy moving, extra $15 per board.
Boards with a juice groove add $20.
I generally price my boards by the cubic volume of materials x*y*z, so the thicker they are they are the dearer they get.
Custom sizes are available.
I have completed 600mm*400mm boards in walnut and mixed species.
A selection of some of the boards I have available can be found here https://felt.co.nz/shop/dsdesign
If you don't see what you are looking for I have other boards that may suit your desired dimensions.
Cheers,
Darren
next in Tables » next in Kitchen » next in Commercial & Gifts »