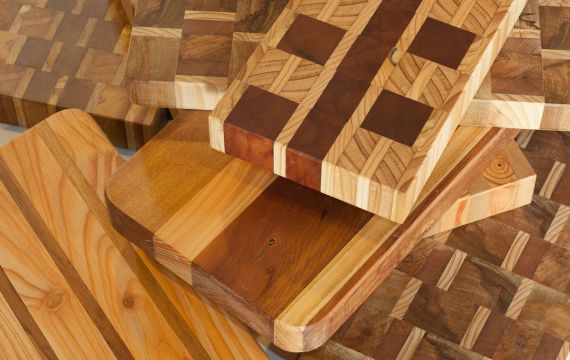 Chopping boards from $60
Made from laminated strips of various native timbers.
These are regular sellers, some on small feet, circular ones, platters for cafes, pizza boards. These make nice affordable gifts.
A laser etching service is available to personalise each board. Good for groups, cafes, clubs, small businesses. A small fee from as little as $9.50 per board.
Bring your own design. Design charge is extra.
$60-$80 small to medium.
$80-$120 medium to large.
$120-$250 large +
Custom sizes are available, dependant on materials available at time of enquiry.
next in Tables » next in Kitchen » next in Commercial & Gifts »